Hey, how Crash Landing on You Quotes do you know? And do you fancy to know more? If so, keep reading.
First of all, Korean drama actors are not only household names in Asia but also in Africa, America, Europe, and Oceania. One Korean TV series that has captured the imagination of fans across the world is Crash Landing on You (CLOY). This popular K-drama has transcended television. Today, you can find memorabilia of CLOY all over the world. You have teenagers using CLOY gift cards and adorning the wall of their room with a Crash Landing on You poster.
Crash Landing On You fashion is also very popular, particularly in the Asian market. Apart from buying Crash Landing On You outfits, many fans also download the Crash Landing On You OST to their smartphones and tablets.
So, what makes Crash Landing on You such a global phenomenon? For starters, this K-TV series has a very strong storyline while the cast is complex and layered. The combination of a powerful plot, exciting characters, great scriptwriting, and a wonderful soundtrack is what makes CLOY a fantastic watch. If you have not yet watched CLOY, you will get to know about the storyline, plot, main cast, and memorable crash landing on you quotes in this post.
The Famous Crash Landing on You Quotes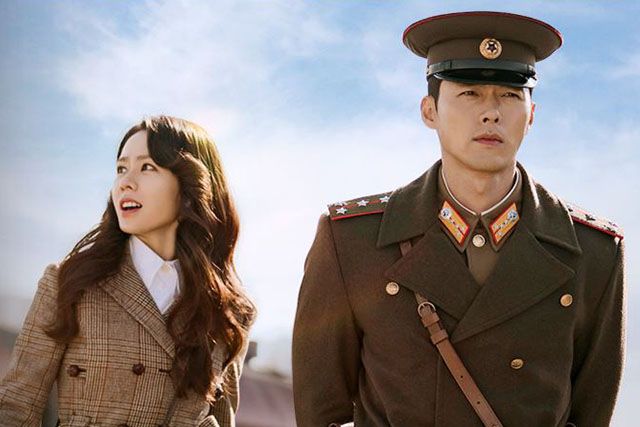 First, it is important to note that there are many famous quotes in this tv series. And so, we have only selected a few top quotes and compiled them here for you. These are some of the most powerful and inspirational quotes that offer great life lessons.   
With that said, let's now start with the famous Crash Landing on You Quotes by Hyun Bin (Ri Jeong-hyeok).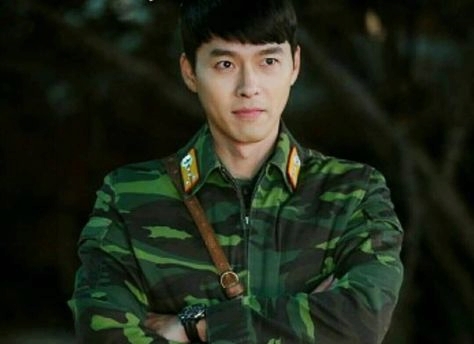 While in truth, Hyun Bin (Captain Ri Jeong-Hyeok) had much intriguing Crash Landing on You quotes, and these two come to mind.
"Even if I have to worry about losing you every day, I want to have you in my life. Even if it breaks my heart because it's a dream that can't come true, I'd like to sincerely dream of the future."
This is another really sentimental crash landing on you quote from the Captain. This quote is from Episode 14 of Crash Landing on You Season 2. The Captain seemed to have a fear of being too close to other people. Now he is totally smitten by Yoon Se-Ri and cannot keep it to himself anymore. You have just got to love it when a seemingly 'hard-man' gets so sensitive.
"I got on the wrong train, and that very train brought me here. It brought me to the place I've yearned to come every morning and night. It brought me to my destination."
This is a quote from Episode 16. Here the Captain is getting all poetic and philosophical. This was the last episode, and at this point, Ri Jeong-Hyeok had completely embraced his true feelings.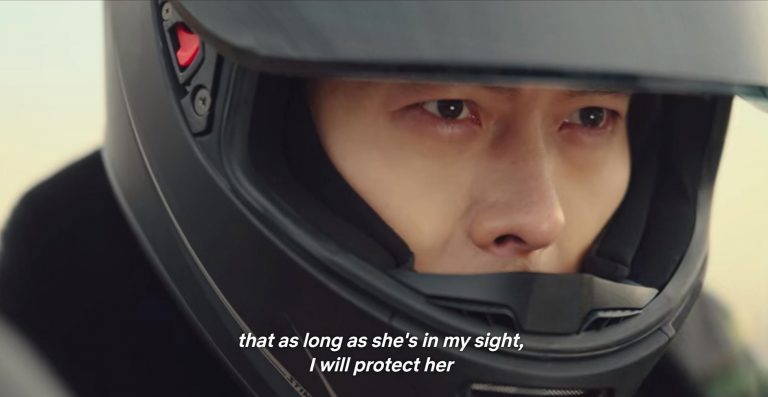 "I made a promise to her that as long as she's in my sight, I will protect her no matter what."
This is another powerful crash landing on you quotes that we usually say to the one we care and love. In fact, it is like a promise that we will do everything to ensure their safety. So, have you made this promise to someone yet?
"Next year, the year after that, and even the year after that, will all be good because I'll be thinking of you. I'll be grateful that you were born into this world. I'll be grateful that the person I love is still breathing."
"Keep only the people you like in your heart. Only then you can eat well and sleep well."
This is a powerful quote that each and every one of us should consider the wisdom it oozes. We may not like a person, but if we get too addicted to minding how they do, what they are doing, etc., we will be brewing hate into our hearts. And for a fact, this won't give you peace of mind, and hate will grow in you. So, why not let that grow and only embrace love and let love make you a better person. Therefore, the best way to do this is by only keeping the ones you love in your heart.     
Famous Crash Landing on You Quotes by Son Ye-Jin (Yoon Se-Ri):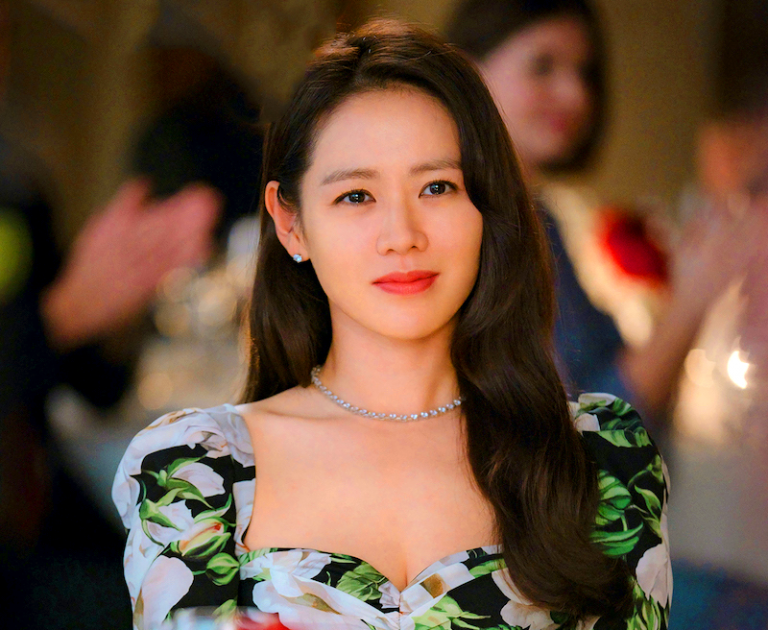 Son Ye-Jin (Yoon Se-Ri) also had famous quotes in CLOY. These two are particularly impressive.
Son Ye-Jin CLOY Quote #1:
"Sometimes, the wrong train takes you to the right direction."
Arguably, this is one of my best crash landing on you quotes from no other than gorgeous  Sony.
It was like that for me, too. Throughout my life, I always felt like I was on the wrong train. One time, I wanted to give up. I didn't want to go anywhere. So, I thought of jumping off the train. Look where I am now. I took the wrong train again, and a very wrong one at that. Still, you should think about the future, even if things don't go as you wish. I hope you arrive at the right station, no matter which train you take."
This quote is from Episode 5. Notice the similarity with Hyun Bin's (Ri Jeong-Hyeok) quote in Episode 16. Here Yoon Se-Ri expresses her love to Ri Jeong-Hyeok. She sees her ordeal as fate and accepts that without her paragliding accident, she would never have found true love.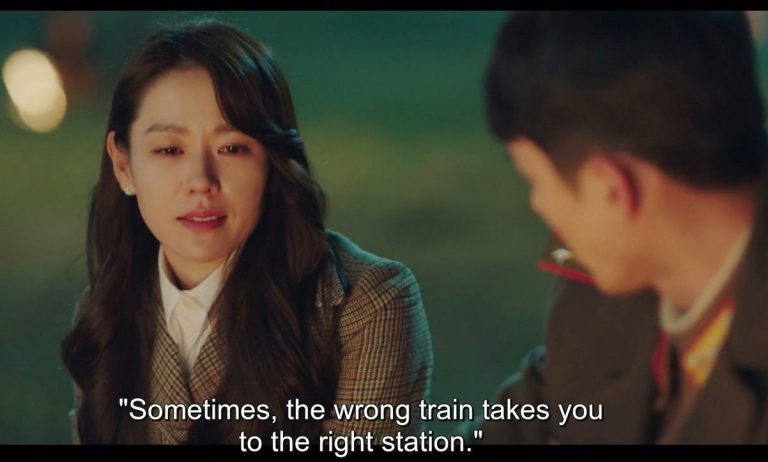 Son Ye-Jin CLOY Quote #3:
"At the end of that long dream, I finally made a choice. That even if I go back in the past, even if I do for a hundred more times, I will still choose to meet you."
In Episode 15, Yoon Se-Ri confesses her undying love to Ri Jeong-Hyeok. She is clearly and utterly sure of what she wants at this point. In this episode, she knows that she will love Ri Jeong-Hyeok no matter what obstacle comes her way.
Son Ye-Jin CLOY Quote #4:
"I wonder which one is love. Hoping that you're worried about me like I am for you and wishing that you're pining for me like I do for you. Is this love? Or, on the other hand, is it wishing that you won't be worried about me, that you'll forget about me and all the moments we've shared? Is that love? If it's neither, is it love that I'm willing to go through everything from the very beginning just so I can meet you once again?"
Son Ye-Jin CLOY Quote #5:
"Usually, I don't get scared, but now I'm a bit scared. I'm scared something might happen to you. Does this mean you have become a special person for me?"
Realistically, when you care about a person, you get this kind of feeling. You're scared because you mind about here or his well-being, and that shows you care, meaning that person is of significant value to you emotionally.
Now you know some of the famous Crash Landing on You quotes, let's now have a little snick pick on the plot and cast involved.
Crash landing On You Dramacool Plot and Cast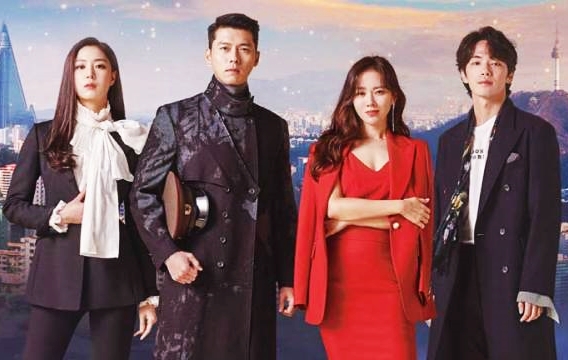 Crash Landing On You Korean drama is a classic Romeo and Juliet-style love story. This Korean TV series is about a billionaire heiress from South Korea falling in love with a North Korean Special Forces Unit Captain. Did I hear you say – 'Oh No!'
Se-Ri would crash land in the North Korean demilitarized zone while paragliding. This would leave her exposed to the danger of being captured by the North Korean army and labeled a spy. If caught, Yoon Se-Ri would be summarily executed. A fate that awaits South Korean spies on North Korean soil. In a twist of fate, she would meet Captain Ri Jeong-Hyeok, and an unlikely romance would ensue.
Since its release date right up to the last episode, CLOY would set new records in K-drama history. The final episode broke the record for tVN's viewers' ratings. A record that was previously held by Goblin. While we do not anticipate a reboot titled – 'Crash Landing On You in Switzerland,' the ending of this epic tale was one to remember.
So, who are the main cast n crash landing on you?
Son Ye-Jin plays the role of Yoon Se-Ri, the billionaire heiress
Seo Ji-hye as Seo Dan captain Ri's fiancé, aspiring cellist, and a North Korean department store heiress
Kim Jung-Hyun as Gu Seung-jun/Alberto Gu who acts as a South Korean conman with British citizenship. He is also a poor but intelligent and canning man.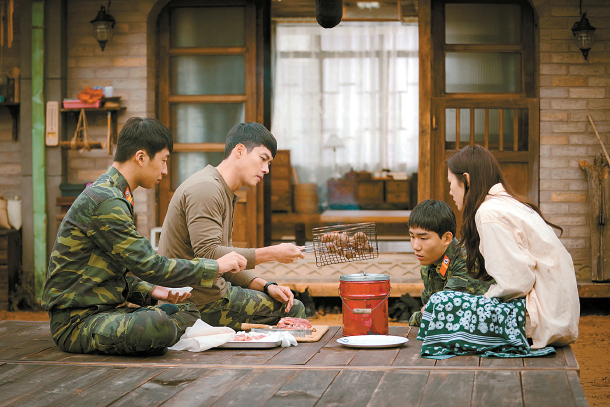 There was a time when K-dramas were only watched by Koreans. But things have changed since then. Today, Korean TV series have gained a lot of international audiences. People from all over the world can now binge on Korean drama, thanks to Netflix and other similar internet streaming services. And one of the main reasons for this is its inspiring quotes along with powerful on-screen chemistry.
For example, some of the crash landing on you quotes that we have listed above are really relatable. Therefore, this means you not only watching a film but also incredible content backed with useful knowledge.
So, which of the above crash landing on you quotes did you like the most and may have employed it already in your life? Please let us know in the comment section below; otherwise, thanks for visiting our blog. You can read more inspiring content like this in our blog section here.