For the lovers of the South Korean TV series, Itaewon Class has turned out to be one of the best and interesting television series. It has got amazing responses in the 2020 search engine watch. It stares Park Seo-Joon as Park Sae Ro-Yi, Kim Da-mi as Jo Yi- Seo, Yoo Jae-Myung as Jang Dae Hee, and Kwon Nara as Oh Soo-Ah.
Itaewon Class is the first masterpiece of Showbox- the film distribution company associated with a famous webtoon. This is the first series of this webtoon that was aired from 31st January to 21st March 2020 and is now Available on Netflix for a worldwide audiences. The series got famous within its first few episodes and the audience liked it so much. It recently won the 25th Asian Television Award for the Best Drama Series.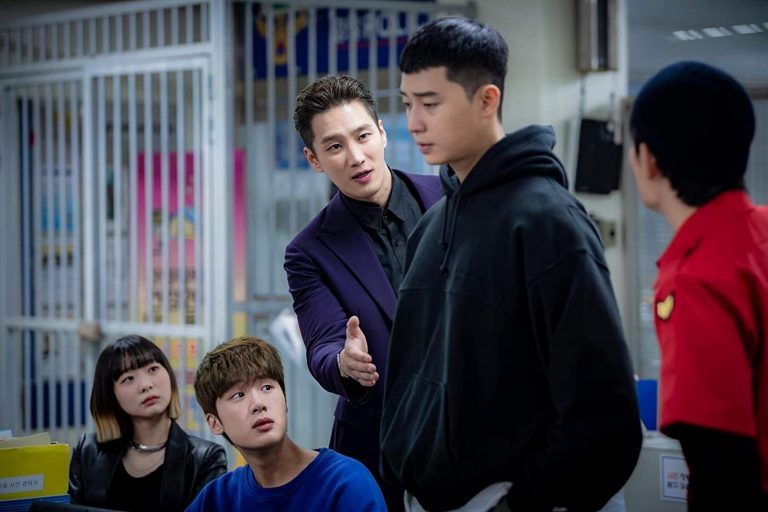 Park Sae-Ro-Yi punched his classmate Jang Geun-won on the first day of his school because he bullied a classmate named Yoo Jae-Myung. Jang is the son of CEO Jang Dae-Hee, who runs a restaurant business named Jangga where Park Sung Yeol, Sae-Ro-Yi's father, used to work. He wants his son to kneel down and apologize for his wrongdoing. However, Sae Ro-Yi refuses to do that because according to him, he doesn't do anything wrong. This behavior of Sae Ro-Yi leads him to sacrifice his studies because he is expelled from the school. And to make it even worse Jang Dae-Hee fires his father from the job.
Later on, Sung Yeol dies in a motorcycle accident, caused by Jang Geun-Won, Sae-Ro-Yi's ex-classmate. When he gets to know about it, Park Sae-Ro-Yi starts to beat Geun-Won. Soon he is arrested and sentenced to imprisonment for violent assault. During his time in the prison, Park Sae-Ro-Yi plans to take revenge from the Jangga Group, especially from the CEO Jang Deo-Hee and Jang Geun-Won. 
After his release from prison, he opens a restaurant located in Itaewon. Soon he is joined by Jo Yi-Seo, a social media star, who starts to serve the restaurant as a manager. This is when she falls in love with Park Sae-Ro-Yi.
What Makes Itaewon Class Different From Other Korean Dramas?
The "classic feel"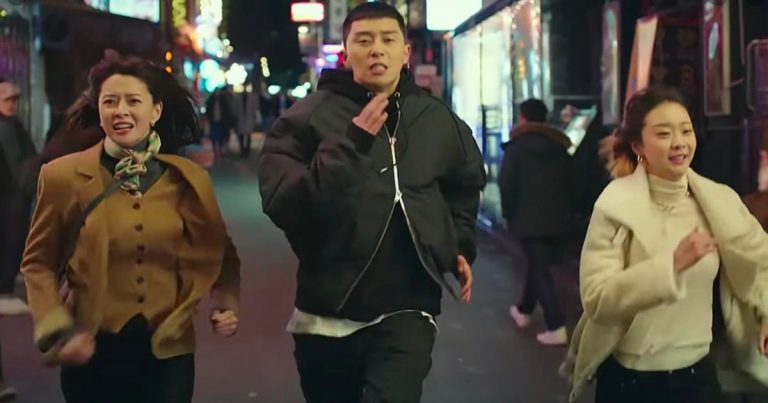 It's just a matter of magical alchemy that can put a Korean drama series on the top and Itaewon Class has managed to get to that extent. With the perfect combination of the unbelievable and the beautiful, this 16-episode series has now become one of the top series on Netflix. It is available in a full binge-able version for the audience! Adorned with Overlapping love triangles, class warfare, extra-long pauses and decades-long blood feud- these. These are just a few adjectives describing the drama and leaving the audience with the urge to watch it again and again.
Itaewon Class is the first TV series from Showbox, which has been famous for producing blockbusters such as Taegukgi. This kdrama feels more like a remixed classic where the audience can see incredible production values and the best of all, amazing writing.
The incredible talented Itaewon class actors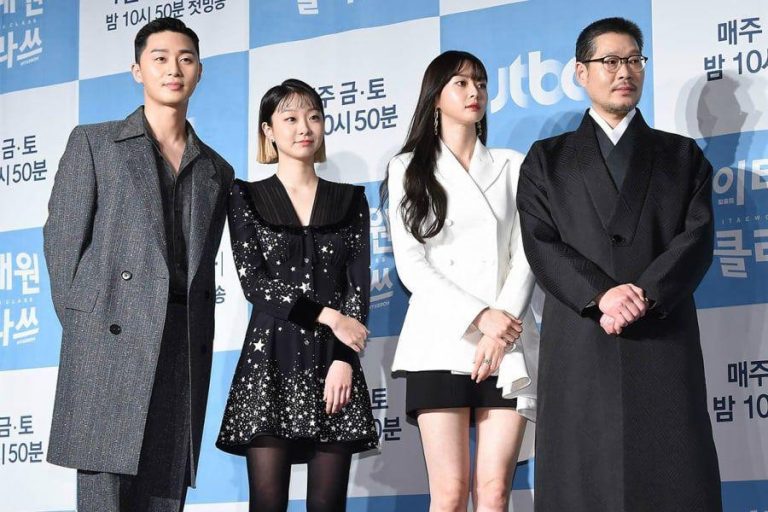 The story revolves around Park Sae Ro-Yi's revenge. He features as an irritatingly dignified and proud lad with the haircut of chestnut and a spine of steel. He aims to open a pocha (a sit-down bar that also offers food) with the name DanBam (which means Sweet Chestnut or Sweet Night) and make it one of the best food companies in Korea while seeking avenge from his enemies. There have been many B-plots including his ragtag crew that belongs to his past- a trans woman chef. Black Korean searching for his father and an ex-convict who was with this Korean actor in prison.
Sae Ro-Yi, well known as Park Seo-Joon, has been portrayed as a princely protagonist who believes in moral virtue. He is the follower of Good Daddy Capitalism i.e. a boss who works without any sort of discrimination. He treats his/her employees fairly and knows the importance of relationships without being concerned about the money. 
Since Sae Ro-Yi is the hero of this drama series, how is it possible that the cast doesn't include villains from whom he has to watch out! Yes, there is a father-son duo, who are the villain, and used to be extremely powerful against Sae Ro-Yi. Simply because his father, Jang Dae-hee, is the CEO of Jangga Group, the largest restaurateur in Itaewon. He has been the follower of Bad Daddy Capitalism because his power lies in his money. Therefore, his only aim is to destroy Sae Ro-Yi and leave him with no help. 
The addictive plot twist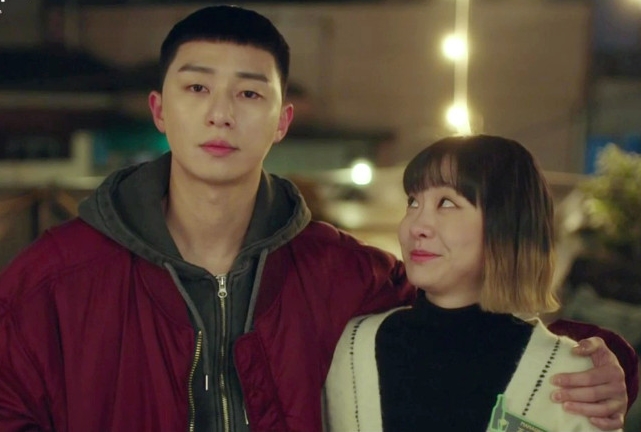 The audience has been extremely excited to see an incredible progress of Park Seo-joon as Sae Ro-Yi throughout the drama. However, its Manichean moral clarity leaves them with a foregone conclusion. But, the story has a long way to go with its addictive and interesting twists. For example, pining between Park Sae Ro-Yi and Oh Soo-ah (his childhood crush), the betrayal murder, and a cooking competition. She used to work at Jangga as a top-level executive. This middlebrow TV series is full of delights and surprises. But always remember that good will always be good, while there is no way to hide bad.
About the Scriptwriter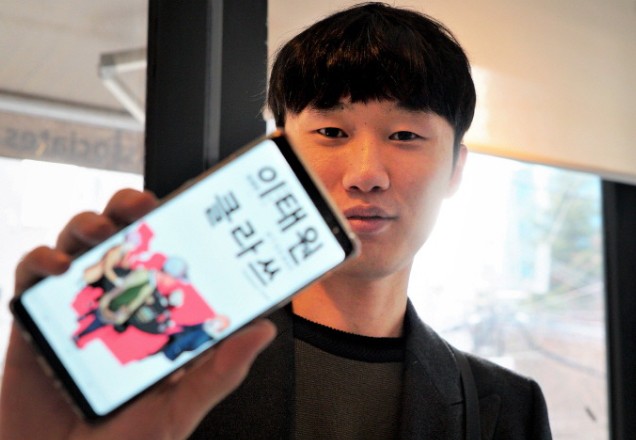 While numerous TV dramas follow the webtoon fashion series in Korea, Itaewon Class has still managed to create its unique position among the audience. This drama series is famous for its incredible scriptwriting, done by Jo Kwang Jin, who has been one of the finest original webtoon writers. In one of her interviews, she explained that there were a few situations which lacked originality and therefore, she utilized those opportunities to add her personal touch to the script. She beautifully tackled stigmas and discussed taboo topics like racism and LGBTQ+. She also overlooked usual romantic clichés, which is quite difficult to do in South Korea.